Concrete blocks are commonly used in constructions. These inexpensive and reliable materials can be also utilized for many home and garden DIY projects. With just some creativity and imagination, you can repurpose these smart blocks into practical furniture or decorative pieces for your home and garden. Here we have gathered up 15 simple, easy and creative ideas to upgrade your home and garden to something much more awesome. The best part is that the most projects don't even require tricky techniques or tools. They just require a little creative thinking and time.
1. Modern, Neon Concrete Block Planter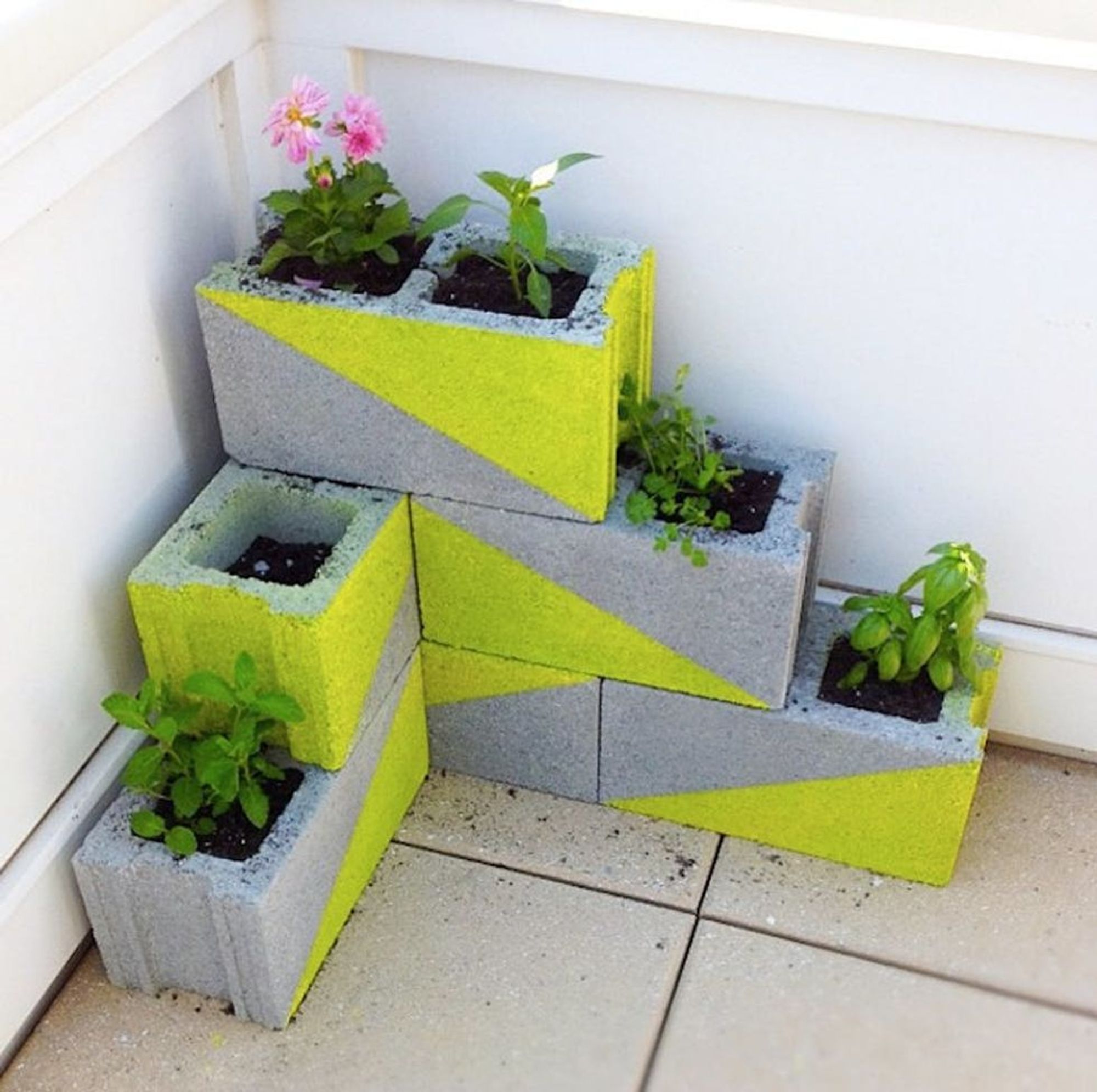 Create these super easy and inexpensive planter to beautify your apartment balcony.
Tutorial at Modernly Wed
2. Concrete Block Garden Bench
What a great idea to make extra seating in the garden. Via: Better Home and Gardens
3. Concrete Block Stairs
These steps make it easy to move to and from your house without breaking the bank. Tutorial at Thefigure5
4. Stacked Storage
Amazing way to create some storage shelves in your home without needing any wooden shelves in between. From: Instagram
5. Fire Pit
All you need is 16 concrete blocks to make this nice, smallish fire pit in your backyard. Tutorial at Must add Fabric Softener
6. Cinder Block Planters and Outdoor Bar
Add a solid wood top to the cinder block planters to make an outdoor bar.
Tutorial at Design Sponge
7. Cinder Block Raised Garden Bed
Use cinder blocks to add a raised bed to your garden. From: Savvy Gardening
8. Totem Sculpture
Paint and stack 9 concrete blocks like this cute totem to decorate any space of your garden or home. From: Flickr